Anthony Cardoza: Ex-Northampton Town owner declared bankrupt – BBC News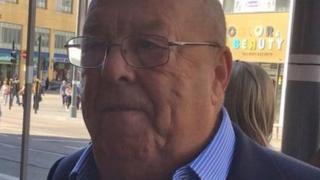 A former football club owner has been declared bankrupt after he was ordered to repay 2.1m to a council that lent it money for a stadium redevelopment.
In January a High Court judge ruled ex-Northampton Town owner Anthony Cardoza should return the money to Northampton Borough Council.
The council sued Mr Cardoza to recoup some of its 10.25m loan to the club, for work that has never been completed.
Last week Mr Cardoza and his son David lost appeals against the judgement.
At the January hearing, forme…
Read the full article at: https://www.bbc.com/news/uk-england-northamptonshire-47973708