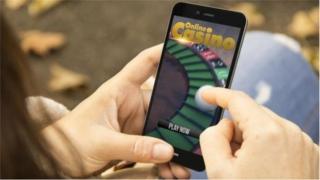 "It's like a last-ditch attempt to get the last bit of money out of a gambler. I was just disgusted."
Dave, not his real name, has fought gambling addiction nearly his entire life and now has 50,000 of gambling debt spread over up to six credit cards.
He's talking about when he recently saw an advert about a way that lets people gamble using credit on their mobile phone.
Just six weeks after a ban on using credit cards came into effect, politicians and charities say the regulator – the Gambling Commission – must take urgent action to shut down this "loophole".
The Commission told the BBC's Money Box programme it's watching closely for any uni…
Read the full article at: https://www.bbc.co.uk/news/business-52918582