Nok Air has outlined plans for a capital and debt restructuring alongside its ongoing business rehabilitation process to improve its financial health and avoid being delisted from the Stock Exchange of Thailand (SET).
On 9 September, the SET warned Nok that it was subject to possible delisting and has given the airline one month until 8 October to set a timeline to implement its rehabilitation plan.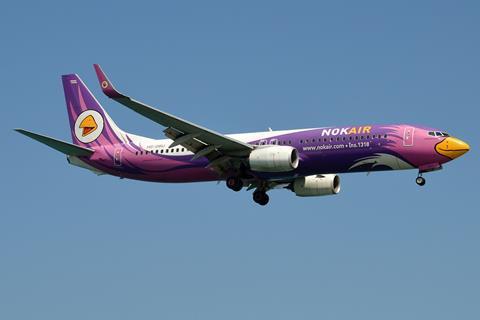 In a 10 September disclosure to the Stock Exchange of Thailand, the carrier outlined measures it said it would take to remedy its negative shareholder equity and return to profitability.
The measures include the improvement of its fleet, including the types of aircraft it operates, to make it suitable for current situation and reduce cos…
Read the full article at: https://www.flightglobal.com/airlines/nok-air-plans-capital-and-debt-restructuring-to-avoid-delisting/145443.article