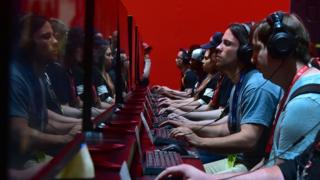 For David Bradford, his gambling addiction had got as bad as it possibly could.
The 57 year-old was in prison for fraud after stealing £50,000. His habit had cost his family their home and left them buried under £500,000 of debt.
For 888.com, however, there was more to be had out of David Bradford.
While he sat in jail, his son Adam saw that the online gambling company was sending adverts to his father's mobile phone, at a cost of £5 a time.
Adam Bradford says: "After calling them six times and pleading with them, they switched off the text messages after almost £100 worth of charges."
Dr Carol…
Read the full article at: http://www.bbc.com/news/business-41113795