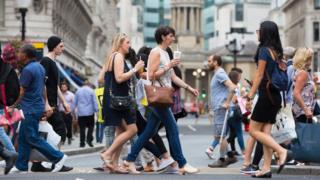 Several million people – up to 10% of the population – are reluctant to admit that they are having debt problems, according to the Money Advice Service.
As a result it is calling on friends and family members to do more to spot the tell-tale signs of money issues.
These include secretive behaviour, or a tendency always to be buying the latest "must-have" item.
There can also be physical and emotional symptoms that they are in trouble, the Money Advice Service said.
Signs to watch out for include: