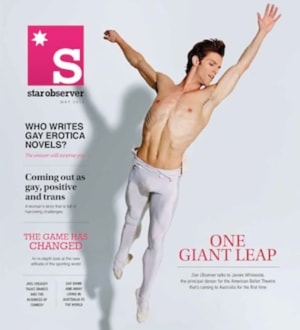 LGBTI news journal Star Observer has entered voluntary administration due to drying up advertising revenue.
The journal, which has been a staple for the LGBTI community since 1979, was founded by Michael Glynn at a time when gay men were facing violence from police.
Star Observer chairman Sebastian Rice says it faced financial troubles due to advertisers not paying bills on time.
Cash flow is the lifeblood of any small organisation. The Star Observer is an LGBTI community owned not-for-profit that has always relied on advertising revenue to raise money. We do not receive any government funding, Rice says.
The board saw an unexpected slowdown in our advertising clients paying their bills, which caused us to run low on cash in the bank. …
Read the full article at: http://www.adnews.com.au/news/star-observer-enters-voluntary-administration-as-advertisers-shrink