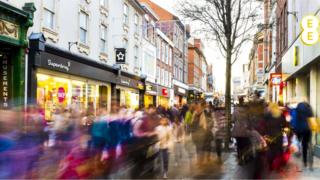 Banks should end all unauthorised overdraft charges because they are trapping people in persistent debt, the financial charity StepChange has said.
The organisation also wants banks and regulators to do more to identify people caught up in a "vicious cycle of borrowing".
Even where customers have admitted they are in trouble, it said banks often fail to help.
However, High Street banks said they were committed to lending responsibly.
In 2016 some 2.1 million people used their overdraft every month of the year, according to industry figures.